Colorado Natural Gas - Energy Efficiency Rebate Program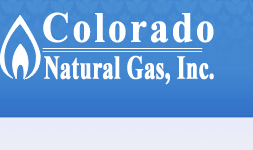 ---
Description:
Amount:
Furnace: $200 - $300
Boiler: $150
Proper Sizing of Boiler/Furnace: $50
Hot Water Heater (Tank): $40
Hot Water Heater (Tankless): $300
Programmable Thermostat: $25
Insulation and Air Sealing: $200
Hot Water Insulation/Infiltration Measures: $25
Integrated Space and Water Heater: $300
Duct Insulation and Maintenance: $200
Equipment Requirements:
Furnaces: minimum of 92% AFUE rating
Boiler: minimum of 84% AFUE rating
Hot Water Heaters (Tank): EF of .62
Hot Water Heaters (Tankless): EF of .82
Insulation: existing ceiling insulation must be less than R-20 and with a wall insulation of R-0
Programmable Thermostat: must be Energy Star
Colorado Natural Gas offers the Excess is Out Program for residential and commercial customers in Colorado. The Excess is Out Program offers various energy efficiency rebates for its residential customers.

The Reduce and Rebate Program offers incentives for energy efficient furnaces, boilers, hot water heaters, programmable thermostats, insulation, tank wrap, pipe wrap, caulk, and weatherization measures. Rebates are available for both residential and commercial customers, with the exception of insulation and air sealing rebates which are only available for residential customers. All equipment must meet certain energy efficiency standards listed on the program web site. Applications must be submitted (with a copy of the receipt/invoice) within 60 days of product purchase date. Rebates apply to purchases made after January 1 of the program year and extend until funding expires. Increased incentives are available to customers who participate in Recharge Colorado, a state incentive program targeting energy efficiency. Consult Colorado Natural Gas by phone or visit the web site listed above for program specifics.

The Home Energy Evaluation Program is offered only to residential customers. Information for this program can be found on the Excess is Out web site at: Home Energy Evaluation Information.